Stories of the Hell Hawks
Bill Lucas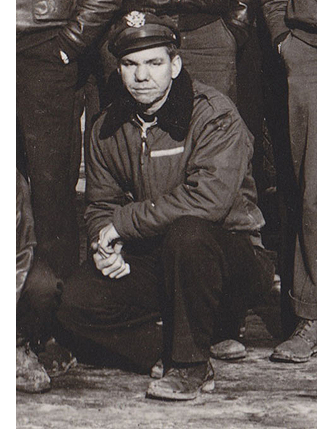 Bill joined the 365th Fighter Group in November of 1944 at Chievres, Belgium. He was a husky compact young man and very eager to prove himself to our squadron personnel. He seemed some how shy and reserved and not easy to get to know. That was OK with the Old Pilots as we knew that we lost many of the replacement pilots in their early missions, and we didn' t want to get too close. Bill soon proved himself to be a good, dependable and aggressive pilot and one of us. He continued to fly and contribute until on March 19, 1945 near Bensberg, Germany while we were strafing enemy motor transports.he apparently misjudged a hill in his pull out path and crashed into it and was killed. Since I was leading this mission I want to be sure that his memory is preserved as one who gave his all for country and a cause we all felt honorable and noble.
William S. Lucas was a member of the 388th squadron for less than five months but he contributed to our history and we shall always remember hin as a lost comrade.
Archie "Lin" Maltbie
388th Squadron
Read More about the 365th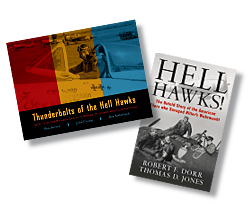 Thunderbolts of the Hell Hawks
(Barnes, Crump and Sutherland)
320 pages, 500 photos and 98 illustrations of the group's P-47s.

Hell Hawks!
(Dorr & Jones)
The story of the band of young American fighter pilots, and their gritty, close-quarters fight against Hitlers vaunted military. The "Hell Hawks" were the men and machines of the 365th Fighter Group.