Contact the Hell Hawk
We would love to hear from you! The organization is here to promote and honor the service of the 365th Fighter Group. If you have any photos or are trying to learn more about the group, contact the web master and we'll get you connected to the right people.
E-mail the webmaster by clicking on this link.
You may be interested in joining the Hell Hawk Association. Membership is open to:
Original Hell Hawks
Any relative of an Original Hell Hawk
Supporters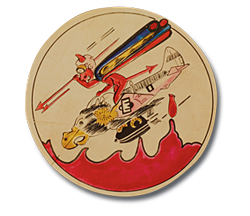 Read More about the 365th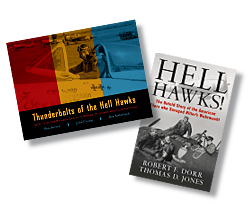 Thunderbolts of the Hell Hawks
(Barnes, Crump and Sutherland)
320 pages, 500 photos and 98 illustrations of the group's P-47s.


Hell Hawks!
(Dorr & Jones)
The story of the band of young American fighter pilots, and their gritty, close-quarters fight against Hitlers vaunted military. The "Hell Hawks" were the men and machines of the 365th Fighter Group.